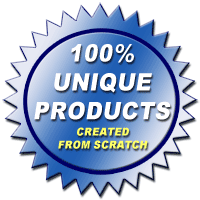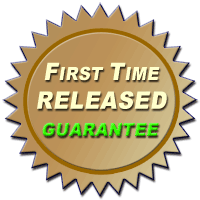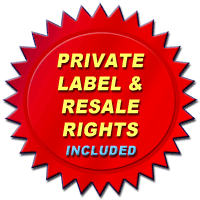 Just another membership site, you said?
Nope.
"The

Biggest

&

Cheapest

(For What It Offers) Internet Marketing Membership Factory That Creates

Unique

Products

and Delivers All the Technical, Informational & Human

Resources

You Need For Cooking Your Own Unique Success."
From: John Delavera
This membership has been made by your ideas and contains what YOU asked me to include to it.
Why "2?"
Because once upon a time - and for about 5 years - Turbo Membership
1
existed at TurboMembership.com; that TM
1
was SMALLER than today's
2
.
Today, the membership at TurboMembership.com is an automatic money machine, loaded with unique products that are delivered automatically every 30 days for 9 months.
Today YOU get access to TurboMembership.com when joining TM2 - here. And you can RESELL that access to TurboMembership.com, get paid instantly to your Paypal account & KEEP all the MONEY in your pocket.
But that's only the beginning... the top of the iceberg...
You get much much more... unbelievably much more goodies....
The purpose of this site is to make you:
I am going to give you all the tools you need and make SUCCESS a matter of time for you.
You see... I started many years ago from point 0 - as a newbie. So
I know how you feel.
They told me not to deal with Internet Marketing because the market was too saturated. I decided - back in 2002 - NOT to listen to
them
. I jumped to my Dark Digital Sea Of Uncertainty and the only light was a BULB in my head... I used my IDEAS for saving time... for following the pace set by competitors and fellow marketers.
After what I have lived through all these years, having being an observer in Internet Marketing since 1994, with some tens of thousands of Cyber Hours in my Cyber Diary, and after a short break for a year that allowed me to recharge my batteries, I decided to RUN Turbo Membership again, no. 2 this time, and once again devote it to you, because:
I know what you need.
I am offering to you everything you need.
It only takes just 1 step for you...
I'll be sincere to you right from the beginning.
I am going to ask you to pay a small fee that fuels the development and keeps the turbo-machine rolling in the business - I am telling you this up-front. In return,
I am going to give you products, inventions, tools and access to services and memberships until you say "Enough!"
This digital info-bombarding will last for as long you'll remain my subscriber. I give you the right to ask for your money back if you enter my members' area and will not like what you see.
You have also the right to cancel your subscription anytime you want, I know it, but actually I am going to ADVICE you to CANCEL your subscription if you do not earn DOUBLE & TRIPLE from THIS membership in your first month.
You see... This is not a website of promises.
This is a Factory of...
turbo

ideas

turbo

Products

turbo

Creations

turbo

tools

turbo

data

turbo

INFORMATION

, and above all
TURBO PEOPLE.

You get EVERYTHING you need - AND MORE.
All the tools and the products so you can make money fast and also in longterm.
But WORK is needed too. You'll work for
YOU
, for building a better online future for
YOU.
This is NOT a quick-money scheme... If you're looking for ways to retire from your morning job tomorrow, then this is not the right place to be.
If you are a PRO already, you can easily
MAXIMIZE
your online profits.
I am not a psychic but I know what your Goals are.
How do I know?
Because it's like describing myself too - years ago.
You may have been taught to
"listen"
to BIG names... Gurus with a Ferrari«, a 3,000 square meters "apartment" ... with private jets and horses with strange names... Good for them but
the wealth of others means nothing when related to the fulfillment of YOUR dreams.
So, you have 2 choices here:
Are you going to Fly away from this site just because I am telling you the truth?
Do it please, if you believe that success comes over night.
Or are you going to
FIGHT for your Future
; not the one described in Celebrities' magazines, but YOUR unique humble but glorious future?
I am the living example of my methods.
And I have included ALL of my methods in this MODULAR membership. There are 18 Modules that will require you to work with them. All modules will help you to reach a result fast.
Here is my marketing plan for you:
Step 1:
First you need MONEY and need it NOW. Thus, I am giving you many dozens of Products you can sell and get all the money in your pocket.
Step 2:
While you're working for getting some money fast and even better
on a stable monthly basis
, you also need to start working on
YOUR own product
. Yes, you must create your own product. It'd be an ebook, a software... anything. You need to create your product. It's important and I'll tell you why when I see you inside. For now, just remember: You must create your own FIRST product fast.
Step 3:
Once you finish with the creation of your product, you must start
promoting your product.
Step 4:
While you're promoting your product you continue
building your lists:
lists of visitors on your site, list of affiliates, list of customers, etc. By doing so, you will be able to follow-up with them, inform them about your endeavors and also promote more products to them - also introducing your new product.
Step 5:
You continue promoting products and getting money from the products and memberships you can resell from TM2, here.
Step 6:
Once you find the *twists* that make your product/s sell good, then and ONLY THEN, you contact with people on the same market and ask for joint venture partnerships. You prove to them that
your product sells good
and offer to them big commissions.
Step 7:
By doing so, you
start becoming known
in your market. Your lists become bigger and you get more money by a) the sales sent via the products & memberships you sell through this membership, b) the product/s you created with the advices and tools through this membership and c) the sales of the products of your JV partners/affiliates.
Step 8:
When you are
established
and people will
recognize your name
when talking about Product P (the one you created) it's time to create a NEW product and repeat the whole procedure above.
Step 9:
When you reach this final step, you can
expect the BIG money coming
not through YOUR sales but
through the partnerships with your JV partner/s.
Please
print this page and re-read the plan above.
I know it's less than 1 page plan but it's exactly what you need to know.
I'll take care of the details.
Follow my plan and I'll be able to see you smiling when cashing your checks in the Bank.
Work today for your Future.
Seize this moment.
Do not leave another day "off."
The time to work for your Success is HERE... NOW.
Meet the Modules of this membership below...
Read what they can do for you.. read what is offered.
All modules consist the WHOLE picture.
You can place yourself in that picture.
There is a title below that picture and says:
SUCCESS
I am not going to tell you what this membership is NOT.
I am rendering the whole membership below.
You need to remember one important thing: ALL THE PRODUCTS mentioned below have been created from scratch for me and this membership. Especially for the graphics, headers, and all images offered I pay special attention so you and me can both sleep well at nights without wondering about licensing, since I pay artists on a monthly basis for creating them for me. The same applies to all other products: they are all UNIQUE, not based on any other content and are created for me. That's how I feel confident passing the Private Label & Resale Rights of them to you.

Turbo Membership 2 is a HUGE membership.
For that reason there are certain levels.
Copper
&
Bronze
for now and more are to come in the future while TM2 is getting bigger. For now you can choose to become a Copper or a Bronze Member.